PLEASE NOTE: If you should need to rearrange your course at short notice (within 5 working days) there will be a £40 re-arrangement fee for Speed Awareness, Motorway Awareness, What's Driving Us and RIDE courses and a £100 re-arrangement fee for Safe & Considerate Driving courses. - please see terms and conditions
For all enquiries or to book a place on a course over the telephone, please contact us.
Email

Telephone

01772 410950 - Between 09:00-11:00 and 13:00-15:00 Monday to Friday (excluding Bank Holidays)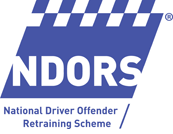 National Road Safety Courses
We provide the following NDORS courses.
Speed Awareness
Safe & Considerate Driving
RIDE
What's Driving Us
National Motorway Awareness
If you were referred by the police for one of these courses, please start your booking on the NDORS Offer Portal.