PLEASE NOTE: If you should need to rearrange your course at short notice (within 5 working days) there will be a £45 re-arrangement fee for Speed Awareness, Motorway Awareness, What's Driving Us and RIDE courses and a £100 re-arrangement fee for Safe & Considerate Driving courses.
For all enquiries or to book a place on a course over the telephone, please contact us.
Email

Telephone

01772 410950 - Between 09:00-11:00 and 13:00-15:00 Monday to Friday (excluding Bank Holidays)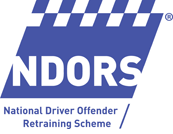 National Road Safety Courses
We provide the following NDORS courses.
National Motorway Awareness
National Rider Risk Awareness.
Safe and Considerate Driving
Speed Awareness
What's Driving Us
If you were referred by the police for one of these courses, please start your booking on the NDORS Offer Portal.