My Booking
If you have booked a place on one of our local road safety courses, you may log in to:
View your booking details
Make an additional Payment
Alter you contact details
Alter your booking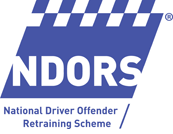 National Road Safety Courses
If you have booked a place on an NDORS course,
National Motorway Awareness
National Rider Risk Awareness.
Safe and Considerate Driving
Speed Awareness
What's Driving Us
please log onto the NDORS Offer Portal to alter your booking or make a payment.
Privacy Notice
Courses booked through this site are administered by Lancashire Constabulary. Your driving licence number is required below to start the process. This will be used to confirm your eligibility for a course and to update the National Driver Offender Retraining Scheme (NDORS) system with the booking and the outcome of the course you attend.

In order to process your course booking, you will be asked to provide your name, address, date of birth and contact details. Client personal details will be held in our booking system for 6 months, after which they will be anonymised and held for 3 years. Your personal details will not at any time be made available to the public or any third parties.

Payments for course bookings made online or by telephone will be processed by a PCI (Payment Card Industry) compliant payment provider.